What a National Christmas Tree Shortage Means for Fargo-Moorhead
Part of the shortage is because less people were planting trees during the 2008 recession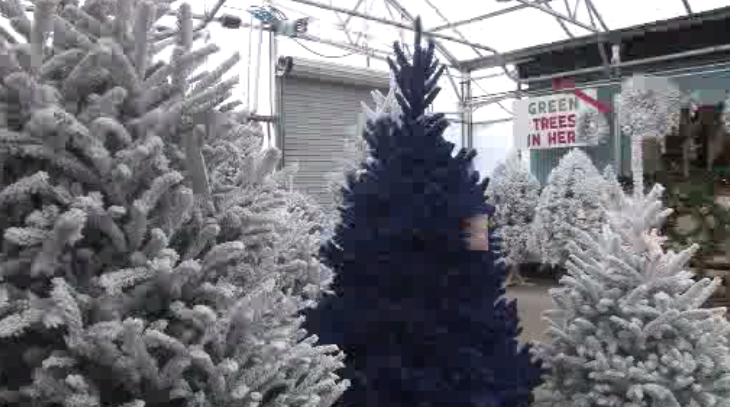 FARGO, N.D. — A national tree shortage means a real Christmas tree could be harder to come by in parts of the U.S. this year.
KVRR's Danielle Church tells us what it means for both sellers and shoppers in the metro who are looking to bring the outdoors inside this holiday season.
For some Christmas tree shoppers, buying a real tree is the only way to go.
"I think it's the smell of the pine. It just makes it more cozy and smells like Christmas," said Brooke Morrow.
But real trees are getting much harder to come by now that a shortage is hitting the United States.
"It all started earlier this summer, where they give us a call where they said 'you're tree order that you confirmed for almost a year, we don't have enough trees so we're going to have to prorate everyone. So we actually have less trees than we normally do," said Eric Baker, owner of Baker Garden and Gift.
Baker Garden and Gift in Fargo gets a majority of its trees, including the popular Fraser Fir, from North Carolina.
They also receive many from the west coast but these past two years, has come up short.
"It does all kind of relate back to 2008, economic downturn, I know a lot of growers eased back a little bit and it takes about 8–10 years to get a good size tree so that's about the time frame in which we're seeing," Baker said.
Baker says that's only one part of the problem affecting tree farms around the country.
The other is that there's about half the number of tree suppliers there used to be ten years ago in places like Oregon and Washington.
"The family run farms that used to run them are just not around anymore and then ultimately it's just, as we can experience here locally, just not enough people to do this. So people have gotten out of it and people have not gotten into it," Baker said.
Despite having slightly less trees than they usually do, Baker says the store has seen an upsurge in the number of people purchasing real trees.
The store has sold about 600 trees so far and Baker says they might even sell out this year.
Boy Scouts Troop 214, who's been selling trees for 55 years, hasn't seen a change because they get their trees from Wisconsin.
"With our supplier, we notified him many months ago on the types of trees that we wanted and the number of trees. The number has always been the same for about three to four years," said Kenneth Elfstrum, boy scout master for Troop 214.
And if you haven't picked out that perfect tree quite yet, the closer to December 25, the harder it may get.
"That's when people will start to feel it because a shortage might get a little worse before it gets better. Next year might get a little bit worse but time will tell," Baker said. "It's a little bump on the road map. Everybody kind of feels it for a little bit but then there's always a correction for that."
Baker says tree prices have started to go up over the years because of the transportation costs but with the shortage, shoppers could also see that price increase at the checkout.