Nobody Was Hurt After Oil Field Saltwater Disposal Site Exploded Near Watford City
The fire will be allowed to burn out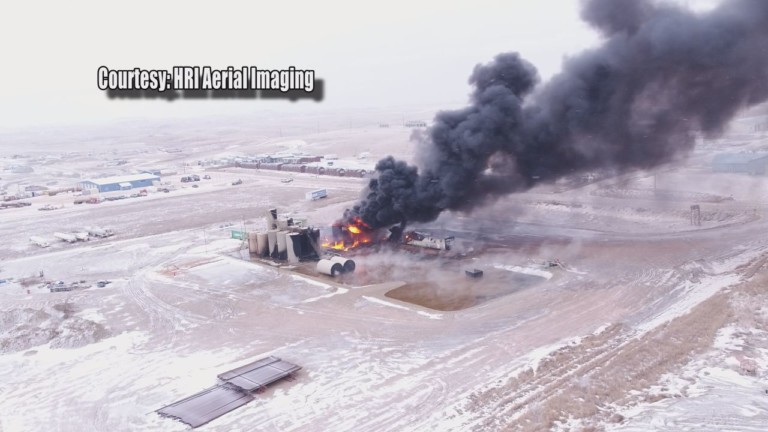 WATFORD CITY, ND — No one was hurt in an explosion at an oil field saltwater disposal site near Watford City.
The McKenzie County Emergency manager says one man was at the site at the time of the explosion, but he was not hurt.
It happened at a White Owl Energy Services site.
Authorities don't know what caused the explosion and fire.
Fires at salt water disposal sites usually happen in the summer, when lightning hits.
The fire will be allowed to burn out.
Putting out the fire can cause salt water to contaminate the ground, leading to an expensive cleanup.