Healthy 20-year-old marks 100 COVID-19 deaths in North Dakota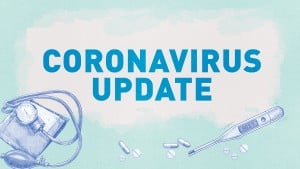 CASS COUNTY, N.D.–The North Dakota Department of Health reports 157 new COVID-19 cases and one new death on Tuesday.
Thirty counties report new cases. Burleigh County reports the most new cases with 51 and Cass County the second most with 26.
A 20-year-old woman from McKenzie County with no underlying health conditions died.
The NDDoH says a previously reported case from Cass County was determined to be from out of state, and a case from Walsh County was determined to be a duplicate.
North Dakota's COVID-19 numbers: 6,141 positive cases, 35 current hospitalizations, 4,957 people recovered and 100 deaths.
Cass County accounts for 2,841 of the total positive cases and 75 of the total deaths.
297,512 – Total Number of Tests Completed* (+4,310 total tests from yesterday)
150,046 – Total Unique Individuals Tested* (+1,680 unique individuals from yesterday)
143,905 – Total Negative (+1,525 unique individuals from yesterday)
6,141 – Total Positive (+157 unique individuals from yesterday)
3.6% – Daily Positivity Rate**
343 – Total Hospitalized (+6 individual from yesterday)
35 – Currently Hospitalized (-8 individuals from yesterday)
4,957 – Total Recovered (+128 individuals from yesterday)
100 – Total Deaths*** (+1 individual from yesterday)
COUNTIES WITH NEW POSITIVE CASES REPORTED TODAY
Adams County – 2
Barnes County – 1
Benson County – 4
Bottineau County – 1
Burke County – 1
Burleigh County – 51
Cass County – 26
Dickey County – 1
Eddy County – 1
Foster County – 1
Grand Forks County – 4
Griggs County – 5
Logan County – 1
McIntosh County – 1
McKenzie County – 1
McLean County – 3
Mercer County – 1
Morton County – 11
Mountrail County – 1
Nelson County – 3
Pembina County – 1
Ramsey County – 1
Richland County – 2
Rolette County – 2
Sioux County – 3
Stark County – 12
Traill County – 3
Ward County – 7
Wells County – 1
Williams County – 5