English Rock Star Calls Fargo City Commissioner "Idiot" Over Face Mask Stance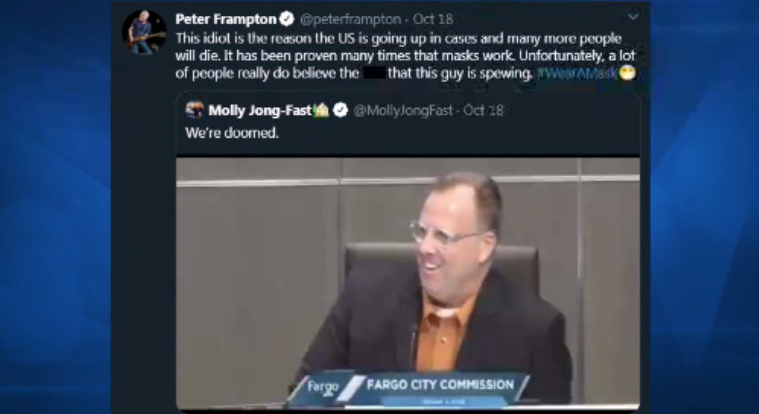 FARGO, N.D. — A Fargo City Commissioner is called an "idiot" by English rock star Peter Frampton.
He was responding to Dave Piepkorn's public stance against the use of face masks during a city commission meeting a few weeks ago.
Frampton shared video of Piepkorn's comments on Twitter and wrote: "This idiot is the reason the U.S. is going up in cases and many more people will die."
He closed his comments with the hashtag "wear a mask".
The tweet was shared around the globe and even by fellow musician, Richard Marx.
During last night's commission meeting where Mayor Tim Mahoney announced the use of his emergency powers to issue a Mayoral Mask Mandate for Fargo, Piepkorn remained silent on the issue.