Troopers Respond To Numerous Spin-outs, Crashes on Snow Covered Roads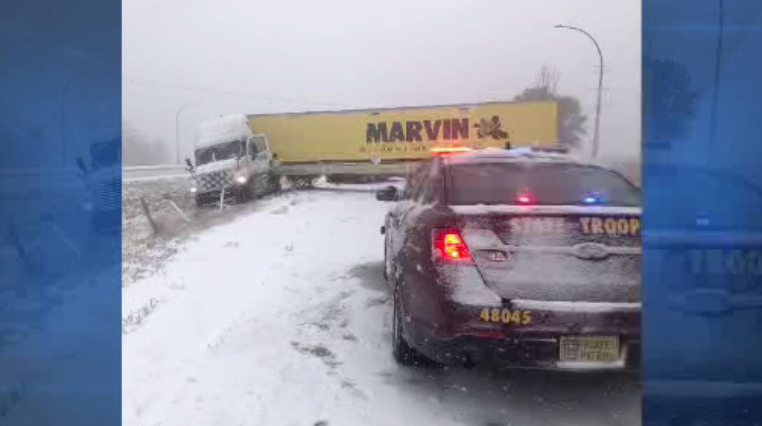 It's time to deploy those winter driving skills as snow blankets the region.
A jackknifed semi blocking traffic for awhile on I-94 west of Alexandria.
The driver losing control on the snow covered road this morning and blocking both westbound lanes.
The driver was not hurt.
State Patrol Sgt. Jesse Grabow says it was one of more than a dozen weather-related crashes, spin-outs or vehicles in the ditches that troopers responded to in west-central Minnesota.
He says roads are snow covered and many people are simply traveling too fast for the conditions.