Sparkman charged with second-degree murder, aggravated robbery in Moorhead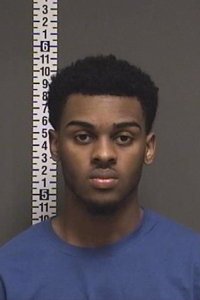 MOORHEAD, Minn. (KVRR) – Clay County prosecutors have filed charges against a man who was arrested following the death of a cab driver in Moorhead.
Eighteen-year-old Willie Sparkman is charged with second-degree unintentional murder while committing a robbery, aggravated robbery and conspiracy to commit aggravated robbery.
According to court documents, the victim, 24 year-old Abdullahi Mohamed Abdullahi was "slumped over in the driver's seat and unresponsive" when the taxi van he had been driving was found in the 3000-block of 20th St. S.
The report says Sparkman admitted to police that he shot Abdullahi and said "I didn't mean for this to happen."
Police later searched Sparkman's residence and found a .45 caliber Glock handgun on a kitchen table. A .45 caliber bullet casing was found near the area where Abdullahi had been shot.
Sparkman is also wanted for two attempted armed robberies in Fargo.
Police say the first robbery happened in the 3100 block of 27th Street South at 11:50 p.m. on Tuesday May 4. A female reported being approached by a man with a weapon who demanded her property. The female screamed and the suspect fled.
The second robbery happened in the 1900 block of 21st Avenue South at 2:50 a.m. Wednesday. Police say the suspect from the second robbery had a similar description to the first.
Sparkman faces up to 40 years in prison if convicted of the murder charge and up to 25 years for the Minnesota robbery charges.