Fargo crash involving school bus sends two to hospital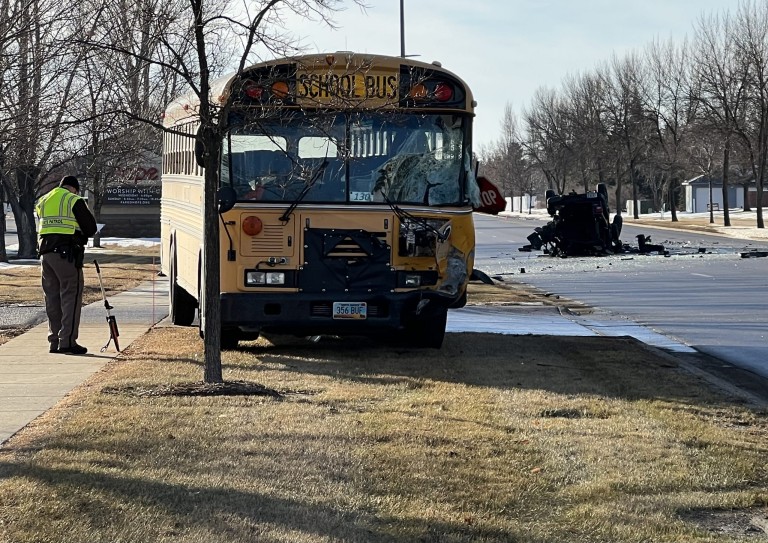 FARGO, N.D. (KFGO/KVRR) – A crash involving a Fargo School bus sends two people to the hospital.
It happened around 8:45 Monday morning on 25th Street South in front of Hope Lutheran Church.
Highway Patrol says the Valley Bus rear-ended a Jeep waiting to turn into a convenience store.
The jeep then hit a SUV and turned onto its roof throwing the driver, 31 year old Timothy Gruchow of Fargo, who has serious injuries.
51 year old Evon Wilson of Fargo was behind the wheel of the SUV.
He crashed into a tree and has serious injuries.
The bus driver, 66-year-old Rose Schlaht of Fargo, was hot hurt and there were no kids on board.
The area was blocked off for about two hours during the investigation.
Charges are possible.