Essentia Health-Fargo welcomes first baby for 2023
Baby girl LeeAnna Starr Gonzalez Mendez was born at 2:47 a.m.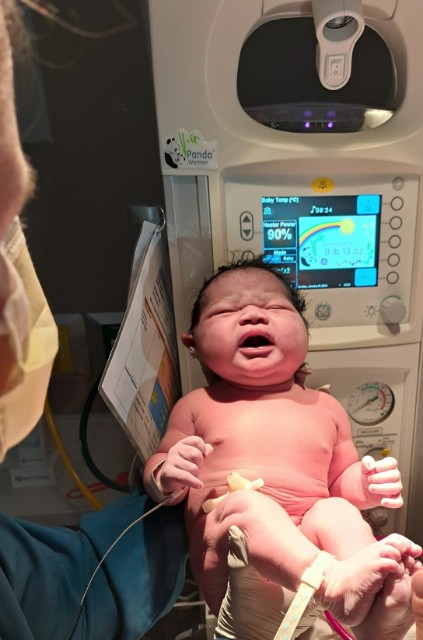 FARGO, N.D. (KVRR) — A Lisbon couple is starting off the new year with an extra member to their family.
Essentia Health-Fargo says LeeAnna Starr Gonzalez Mendez is their first baby of the new year.
The baby girl was born at 2:47 a.m. to Takeasha Hull and Adalberto "Alex" Gonzalez.
She weighed 8 pounds, 13 ounces and measured 20 inches long.
LeeAnna's mother says her name comes from "four, strong independent women" in her family.
Lee after a great great aunt and a great grandmother; Ann after her maternal grandmother; and Starr after her mother.
Congratulations to the family from KVRR on this beautiful baby!