Troubled House Demolished in South Fargo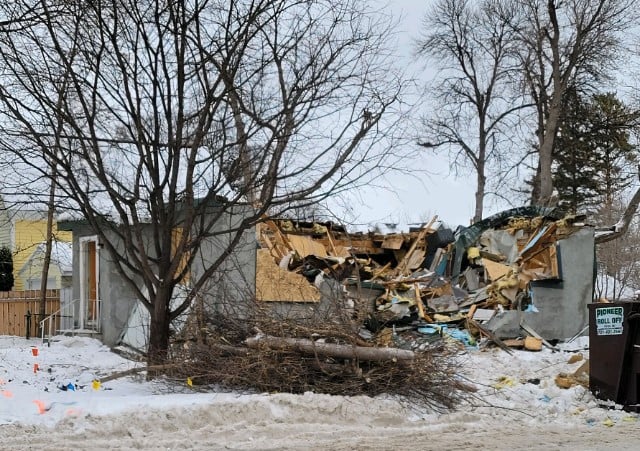 FARGO, N.D. (KVRR/KFGO) — Heavy equipment has moved in to take down a house deemed dangerous by the city of Fargo.
It follows a years-long dispute between the city and homeowner, Danial Curtis, including his unsuccessful appeal to the North Dakota Supreme Court.
Curtis was arrested earlier this month when police moved in and removed more than 10 people from the house.
It had been condemned for numerous code violations that included water damage, electrical issues, and garbage both inside and outside the house and garage.
Neighbors had complained for years.
Since December 2018, police had been called to the address 550 times.