Walz proposes tax credit checks for 2.5M Minnesota families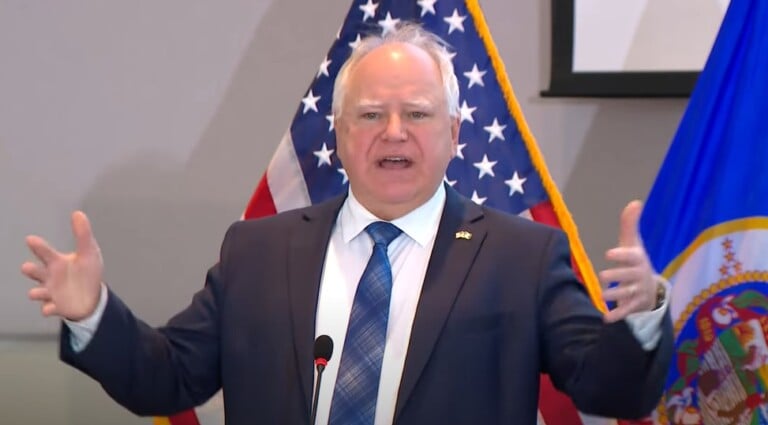 ST. PAUL, Minn. (AP) — Millions of Minnesota families would get checks of up to $2,600 under a budget plan by Gov. Tim Walz.
The direct payments, which come from the state's $17.6 billion surplus, are the centerpiece of an overall $65 billion budget he unveiled Tuesday.
The payments would be $2,000 for families with incomes below $150,000, and $1,000 for single filers making less than $75,000.
Taxpayers could also get an additional $200 for each dependent, up to three.
The Walz administration says more than 2.5 million people in Minnesota would get the checks if lawmakers approve.
The Democratic governor's budget also includes lower taxes on Social Security income for more than 350,000 households.
Republican leaders were quick to blast the governor's plan for its big jump in overall spending from the $54 billion in the current budget, which runs through June, and for his unwillingness to use the record surplus to fully eliminate state taxes on Social Security at all income levels or permanently cut tax rates.