Man In U.S. Illegally From Mexico Arrested at Sky Dancer Casino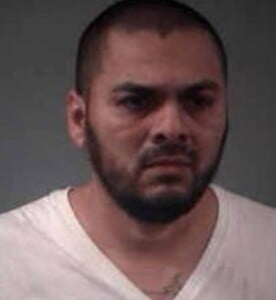 BELCOURT, N.D. (KFGO) – A security supervisor at Sky Dancer Casino and Resort in Belcourt contacted federal authorities on New Year's Day when he got suspicious after Fidel Arenas Torres showed up to collect $4800 in winnings but could not produce a Social Security number, which is required to collect winnings over a certain amount.
It did not take long for the Border Patrol agent who took the call to find out that Arenas Torres was a Mexican national arrested and sentenced for murders and kidnapping there in 2013.
Arenas Torres left the casino before he could be detained on January 1, 2023, but he returned last week, on January 20. Casino security once again alerted Border Patrol agents, who enlisted the help of the Belcourt Police to take him into custody.Once Border Patrol agents arrived, they questioned Arenas Torres about his immigration status and he admitted he was in the United States illegally.

Court documents show that 43-year-old Arenas Torres was then taken into federal custody on charges of being in the U.S. after having been previously removed from the country after a felony conviction. He had previous felony arrests for drugs in Arizona in 2000 and for unlawful possession of another ID in Utah in 2011.

Arenas Torres told CBP agents he had been in the U.S. since October of 2021. A spokesperson for the U.S Attorney's office told KFGO News they are unable to comment on whether Mexico has asked for Arenas Torres to be extradited back to the country, or with regard to anything else relating to the case at this time.

At a hearing Wednesday afternoon Arenas Torres told the court he has no incentive to return to Mexico because of past torture by a cartel there.

Magistrate Judge Alice Senechal ordered Arenas Torres be held in federal custody pending trial. He is being represented by a federal public defender.