N.D. AG Seeks Court Approval On Settlement With Glasser Images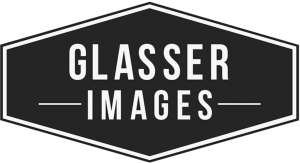 BISMARCK, N.D. (KVRR) — North Dakota Attorney General Drew Wrigley is seeking court approval for a settlement with Glasser Images.
Owner Jack Glasser closed the business abruptly in October 2021 leaving customers with no way to get a refund or their pictures and videos.
The agreement includes an admission that Glasser and a former employee engaged in consumer fraud.
The settlement bans them from owning or operating a photography business in North Dakota for at least fifteen years.
It also requires payment of around $807,000 in restitution to impacted consumers and subcontractors along with a $30,000 civil penalty.
Records indicate the company's financial problems predated the COVID-19 pandemic.
According to Fargo attorney Tim O'Keeffe, the agreement includes financial judgements against Glasser Images, Inc., Jack Glasser and Jace Schacher.
"For Jack Glasser, the worst day in his more than 16 years in business, was having to close the doors," said O'Keeffe. "As a young man, Jack Glasser started a business in Bismarck, employed many good people, served thousands of customers, and was successful for more than a decade and a half. When the Covid-19 pandemic happened, and without the ability to hold wedding gatherings, the photography business quickly spiraled downward. They simply could not continue. Since closing the doors, Jack and Jace have made extraordinary efforts to distribute the photography and videos to their valued clients. They sincerely hope this settlement agreement brings much needed closure."