6 Vehicle Pileup In Blowing Snow Forces Closure of Section of 19th Avenue North in Fargo
This closure will be in place until further notice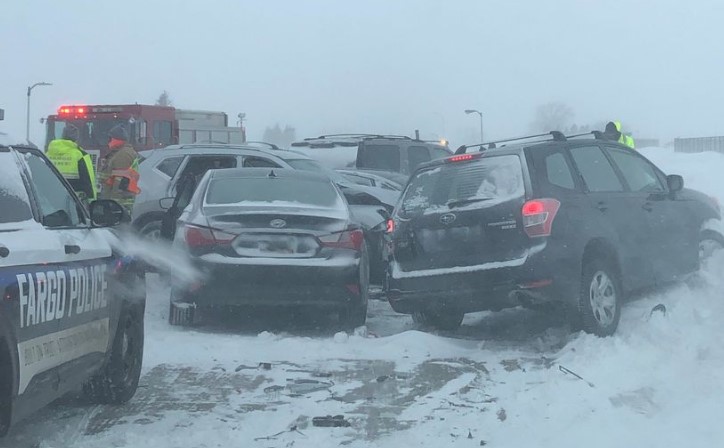 FARGO, N.D. — 19th Avenue North in Fargo closed this morning after multi-vehicle crash in blowing show.
City statement below:
Due to strong winds and severely reduced visibility, 19th Ave. N. will be closing between 18th St. and Dakota Dr. effective immediately on Thursday, February 23. Drivers are encouraged to utilize 12th Ave. N. for east/west travel as an alternative route until 19th Ave. N. is reopened. Travelers going to Hector International Airport should take 18th St. south to Dakota Dr. and follow Dakota Dr. northbound to access the airport.
This closure will be in place until further notice.