Man injured, woman arrested after shooting in Jamestown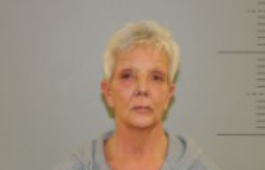 JAMESTOWN, N.D. (KVRR) – A woman is arrested in connection with a shooting in Jamestown.
Officers responded to a report of a shooting at around 5:35 Wednesday morning in the 900 block of 4th Avenue Northeast. Police Chief Scott Edinger says officers found a man with a gunshot to the arm. He was taken to Jamestown Regional Medical Center.
Sixty-four-year old Terryl Getz was arrested for felony reckless endangerment. Edinger says additional charges are likely.
The incident remains under investigation.