Hegland Succeeds Herman as Prairie St. John's CEO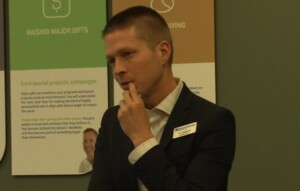 FARGO, N.D. (KVRR) — Prairie St. John's has a new CEO: Ty Hegland.
He takes over running the mental health hospital after serving for the past five years as President and CEO of Sharehouse, a substance abuse center.
He also previously served as an executive at Sanford Health.
Hegland succeeds Jeff Herman who served as Prairie St. John's CEO for over seven years.
Herman was recently promoted to Group Director for parent company Universal Health Services.