Fargo Public Works To Widen Neighborhood Streets Overnight All Week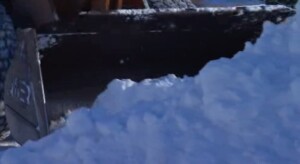 FARGO, N.D. (KVRR) — Fargo city crews will be back at it tonight trying to widen streets in residential neighborhoods by removing snow.
They'll be working in an area from 12th Avenue North to 13th Avenue South and from the Red River to University Drive.
Residents and visitors are being urged to remove their vehicles parked on roads in those areas.
The work will be done overnight and begins at 11 p.m. and ends around 7 a.m. tonight through Friday morning.