Backyard Chickens In Moorhead Closer To Being Allowed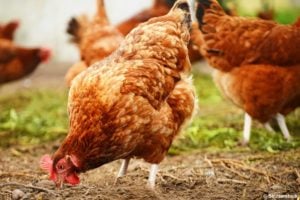 MOORHEAD, Minn. (KVRR) — People in Moorhead are closer to being allowed to have up to six chickens in the backyard.
City council voted on the first reading of an ordinance to amend sections of the animal control definitions and fee schedule.
If chickens are allowed, there would be a $10 application fee, the same as Fargo's, and the permit would be renewed annually.
There are rules about where the birds can be housed and no breeding or slaughtering would be allowed.
It was noted that if a chicken escapes, Moorhead Police will not respond to find your bird.
The ordinance moves ahead to it's second reading on a 5-3 vote.