Flood Fight 2023: Sandbagging Starts Next Week
County engineers lay out the battle lines in this year's flood fight.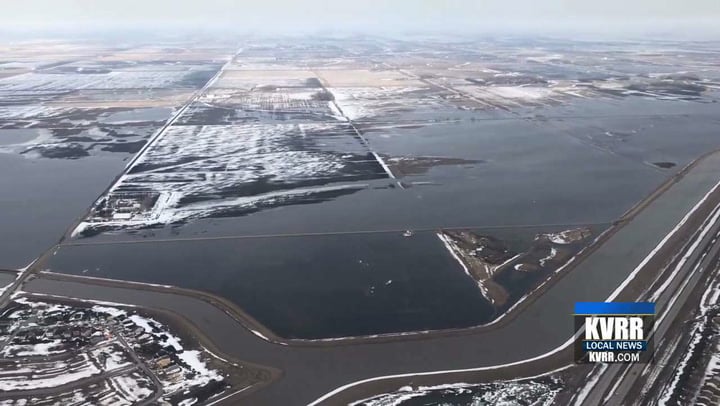 FARGO — Cass County officials said at a planning meeting Monday that sandbagging starts next week for flood-vulnerable areas within the county.
They're looking at building about 100,000 sandbags before the river levels start to rise with the expected spring melt.
That's according to Deputy County Engineer Tom Soucy, who spoke at the meeting set to iron out disaster and first responder preparations for the county.
County officials laid out a plan that includes laying down up to 2.4 miles of emergency clay levee at a protection height of 41 feet.
It also includes up to 1.5 miles of sandbags and 2.3 miles of rapid-deploy trap bags.
County officials are planning for up to approximately 6.2 miles' worth of protection total.
Saucy spoke at a meeting that included Cass, Fargo and West Fargo officials, as well as North Dakota U.S. Senator John Hoeven.
Those measures would be deployed in the event the river is projected to crest at 39 feet, with proportionately fewer bags and miles of levee deployed with a lower crest than that.
At a later date to be determined, residents can call 701-241-8000 to request sandbags, get information about road conditions, and find out about sandbagging volunteer opportunities.
Sandbag Central is set to open April 11th.
Officials said they expect the sandbag-making operation to be staffed by student volunteers at first, but adult volunteers may be needed later in the week.
This is a developing story.
Check back for more information throughout the day.
For county flood information, viewers can also see this link:
https://www.casscountynd.gov/services/2023-flood-information