Sandbag Cass Hits 141,000 Sandbags: Additional Volunteers Needed Friday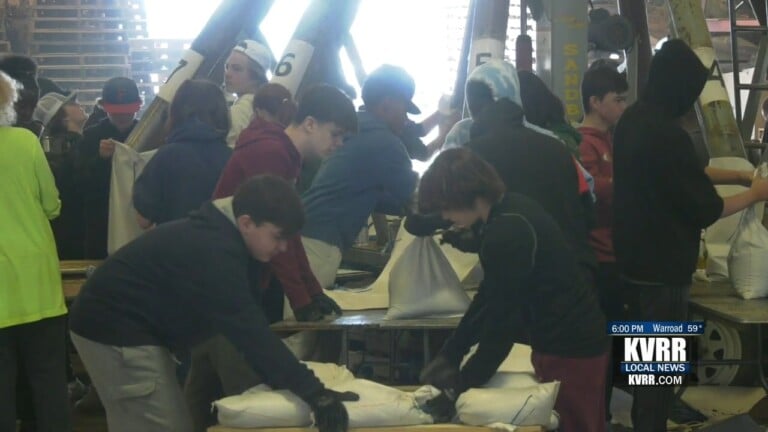 WEST FARGO, N.D. (KVRR) — Fifteen-hundred volunteers so far are helping Cass County get closer to its goal of 200,000 sandbags.
Sandbag Cass has produced 141,000 sandbags since Tuesday.
Around 70 volunteer slots are open for Friday.
There are also shifts on Saturday if needed at the Cass County Highway Department next to the fairgrounds in West Fargo.
You can call Firstlink at 211 or sign up on the Cass County government website.