U.S. Highway 81 Through Minto Closed Due To Rising Flood Water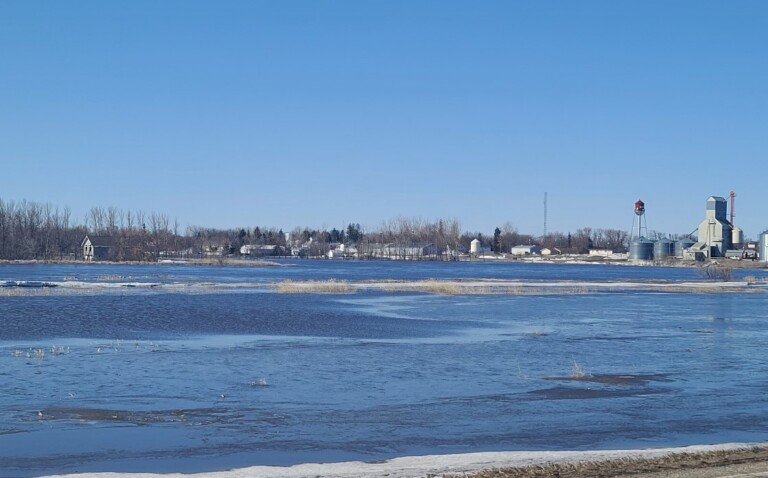 MINTO, N.D. (KVRR) — There is another flood fight underway in Minto, North Dakota, about a half hour northwest of Grand Forks in Walsh County.
U.S. Highway 81 through Minto is closed due to rising water along with several county and township roads.
There is a lot of overland flooding in the county.
The Rural Volunteer Emergency Services Department spent all evening sandbagging earlier this week.
Sandbagging was done in both Minto and Forest River.
People are encouraged to be prepared for the worst and hope for the best as continued flooding, rain and now snow is possible this week.