Crews Are Called To A Vehicle On Fire Inside a West Fargo Garage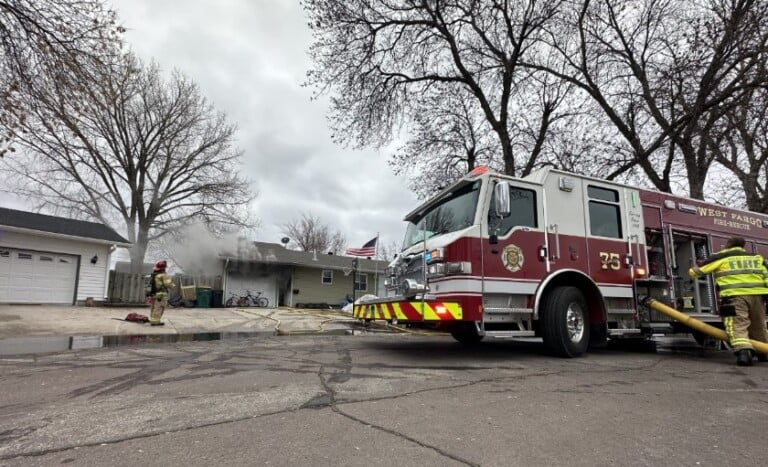 WEST FARGO, N.D. (KVRR) — A vehicle is found on fire inside a garage in West Fargo.
Fire crews were called out to Cherry Court just before 3 o'clock Wednesday afternoon.
They arrived to heavy black smoke coming from the garage.
Crews were able to known down the fire within minutes of arriving on scene.
They say the garage has heavy smoke damage but minimal fire damage.
The exact cause of the fire is being investigated along with determining a damage amount.
No one was hurt.