Former cop who fatally shot Daunte Wright released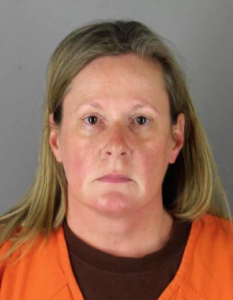 MINNEAPOLIS – Kim Potter, the former Brooklyn Center, Minnesota police officer who mistook her gun for a Taser and killed Daunte Wright in 2021, was released from prison early Monday.
The Minnesota Department of Corrections says Potter was set free around 4 a.m. "out of an abundance of caution." The department confirmed earlier she would be released on Monday, but declined to say what time out of security concerns.
Potter was released from the Minnesota Correctional Facility-Shakopee and will be on supervised release until Dec. 21, when her two-year term sentence for manslaughter expires. Corrections spokesman Andy Skoogman said in a news release that Potter will live in Wisconsin during the supervised release.
Minnesota law requires those sent to prison to serve two-thirds of their sentence behind bars and the remaining time on supervised release, Skoogman said. In Potter's case, she served 16 months of her two-year sentence.
The shooting happened during the trial of Derek Chauvin, the officer who killed George Floyd, and Wright's death set off several days of protests.