North Dakota Summer Severe Weather Awareness Week
April 24th-April 28th,2023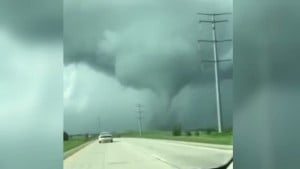 FARGO, N.D. (KVRR) — This starts the beginning of North Dakota Summer Severe Weather Awareness Week.
It is a week held each year during the spring to remind people of the potential dangers that could come from severe weather. 
During this time period, it's a great time to get your readiness and preparedness plan in place for your family to remind each other, what you may do with a tornado warning or or tornado is expected to impact your area.
Remember your safe space in your home, have that cleared out.
 "The season runs from May through August. We can have some severe weather outside of those time frames, but the peak severe weather season with usually the height of the severe weather season here in North Dakota hitting during the month of July. So you know that people are out boating, outside activities. Always be aware if lightning or thunder is threatening to definitely head indoors and seek shelter" says Melinda Beerends with the National Weather Service 
You should always have multiple ways to get information about severe weather and if you hear sirens you should go indoors to take shelter and wait for more information.