Alabama man arrested in West Fargo pursuit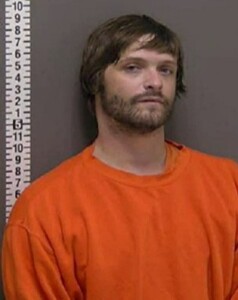 WEST FARGO, N.D. (KVRR) — An Alabama man is arrested in West Fargo after intentionally hitting a patrol vehicle with his after leading police on a pursuit.
West Fargo police say they tried making a traffic stop shortly before 3:00 this morning in the 300 block of 4th Avenue East.
Thirty-three-year-old David Baker fled southbound and a pursuit began.
Baker's vehicle eventually stopped before driving into the driver's side of a patrol vehicle.
No officers were injured.
He was arrested on charges of felony fleeing in a motor vehicle, possession of methamphetamine, possession of methamphetamine paraphernalia, outstanding felony warrant, attempted assault on a peace officer, driving under the influence and driving under suspension.