Gov. Walz Attends Operating Engineers Union Convention in Florida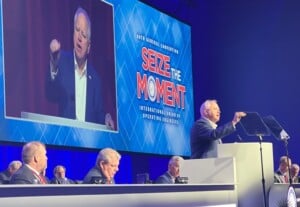 HOLLYWOOD, FL (KVRR) — Minnesota Gov. Tim Walz is attending the national convention of the International Union of Operating Engineers in Hollywood, Florida.
He told the gathering that Minnesota is a labor state and it always will be a labor state.
Walz highlighted the need for good-paying union jobs and collective bargaining rights across the country.
He is also encouraging investments in infrastructure projects to create jobs for highly skilled union workers in Minnesota.
This week, the governor will sign a bill into law improving worker safety at oil refineries.