Army Corp of Engineers District Commanders To Visit F-M Diversion Project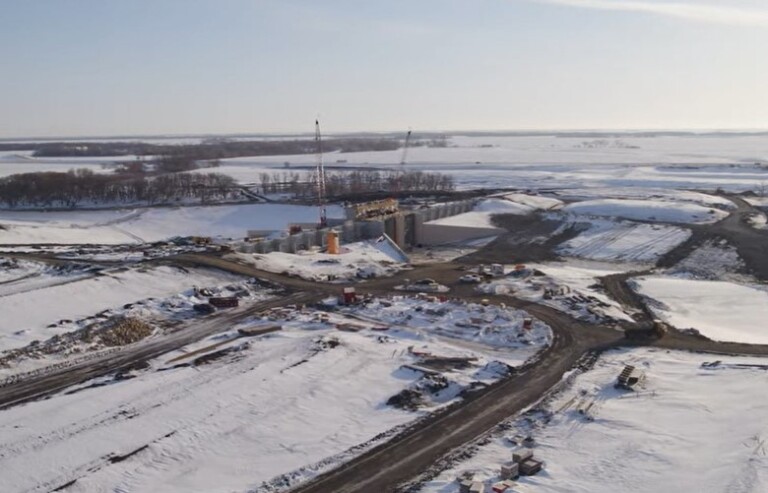 FARGO, N.D. (KVRR) — The Fargo-Moorhead Diversion project is still years away from being finished but it's already serving as a model for other similar projects in the country.
Sen. John Hoeven says everyone involved has worked hard to get it across every hurdle so it can be built on schedule and within budget.
The diversion is being called a "first in the nation" project for its split delivery construction with one component delivered by the Diversion Authority and one by the U.S. Army Corps of Engineers, and for its funding.
Army Corps leadership will soon be in the area to see how work is progressing.
"Yes we're absolutely committed to completing this project," LTG Scott A. Spellmon of the U.S. Army Corps of Engineers told Hoeven during a hearing.
"I don't often get to report on schedule, within budget. But this was our project delivery team of the year so we're going to take all 42 district commanders and our 13 general officers out there to see how they did it, but looking forward to this visit, sir."
"The comprehensive flood protection that we've worked to advance in the Red River Valley is a first-in-the-nation project and has created a new paradigm for U.S. Army Corps projects. That's exactly why Chief Spellmon will be holding meetings with Army Corps leadership in Fargo-Moorhead in order to take the lessons learned here and use it as a nationwide model," said Hoeven.
The entire F-M Diversion Red River Valley flood protection system is expected to be finished in 2027.