Minnesota State Patrol: Fatal crash victim was not wearing a seatbelt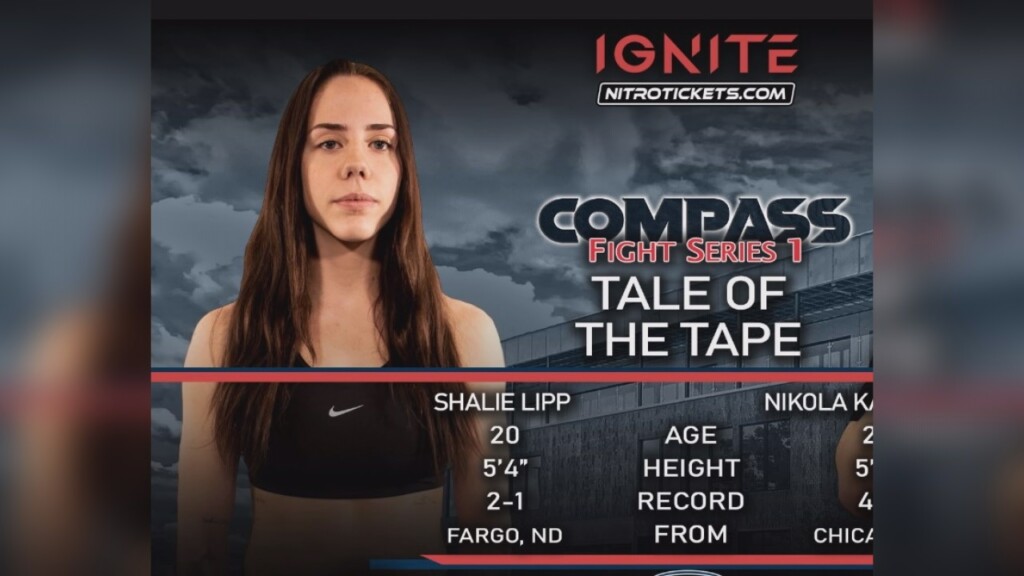 MOORHEAD, Minn. (KVRR) — New details are released in the fatal crash involving a rising MMA fighter from Breckenridge.
The Minnesota State Patrol says 21-year-old Shalie Lipp was not wearing a seatbelt when the vehicle she was in crashed on I-94 near the Red River in Moorhead before noon Sunday.
The other four people in the crash were all belted in.
Lipp was a passenger in a Chevy Malibu, driven by 35-year-old Joseph Trottier of West Fargo.
The crash report states the Chevy hit the Jeep Cherokee.
In the SUV was 63-year-old Michael Duea, 58-year-old Kymberli Duea, both of Savage, Minnesota and 66-year-old Steven Duea of Otsego, Minnesota.
No other details surrounding the crash have been given.
Traffic on the interstate was backed up for well over an hour and vehicles were being re-routed.