Gov. Burgum Signs Remaining Legislative Bills, Session Ended April 30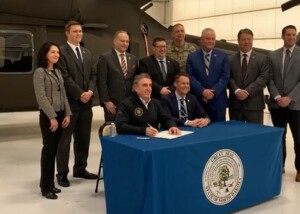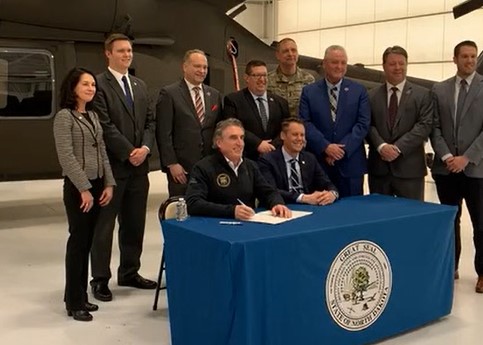 BISMARCK, N.D. (KVRR) — Gov. Doug Burgum has signed the remaining 45 bills passed by the North Dakota Legislature before it adjourned on April 30.
He had 15 business days to sign the bills after the biennial regular session ended.
590 bills were sent to the governor's desk, out of a total of 932 bills introduced.
Burgum signed 583 bills, vetoed seven bills in their entirety and partially vetoed Senate Bill 2015, the Office of Management and Budget appropriations bill.
That veto message can be viewed here.
The legislature failed to override Burgum's veto of a book ban bill that carried potential criminal penalties for librarians.
Among the final bills he signed were budgets for Department of Health and Human Services, Department of Public Instruction, North Dakota University System, Department of Transportation and the Office of Management and Budget.
He also signed the Legacy Fund earnings distribution bill, also known as the Legacy streams bill.
"Strong cooperation between the Legislature and executive branch produced historic results this session, including a $515 million tax relief package and strategic investments in workforce, child care, education, infrastructure and other priorities, all while maintaining healthy reserves," Burgum said.
"While the budget approved by the Legislature is considerably larger than our executive budget proposal – reinforcing why lawmakers should return to using our strategic budget as a starting point – the investments made in the citizens of North Dakota and the infrastructure and programs they use every day have left our state well-positioned to grow our economy, attract and retain workforce and strengthen our communities."