Update: Victim Identified in Thief River Falls homicide at Digi-Key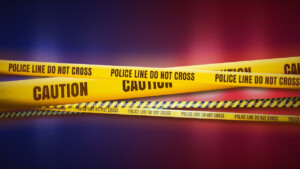 THIEF RIVER FALLS, Minn. (KVRR-6:30pm UPDATE) – Thief River Falls, Minnesota police identify the victim of a homicide investigation as Steven Opdahl of Oklee, Minnesota.
A man has been arrested in connection with the homicide.
Police and the Pennington County Sheriff's Office were called last night to Digi-Key Corporation for a report of a man who was found dead due to "homicidal violence."
Jorge Luis Benitez-Estremera is in custody.
A Digi-Key spokesperson says Benitez-Estremera never worked at Digi-Key in any capacity, either directly or through a contractor. He also never sought, nor gained access into the facility.
"We express our deepest condolences to the impacted family and colleagues. We are providing access to counseling for Digi-Key team members who are affected by the situation."
The Minnesota BCA is also investigating.