Red River Zoo invites families out for annual Safety Safari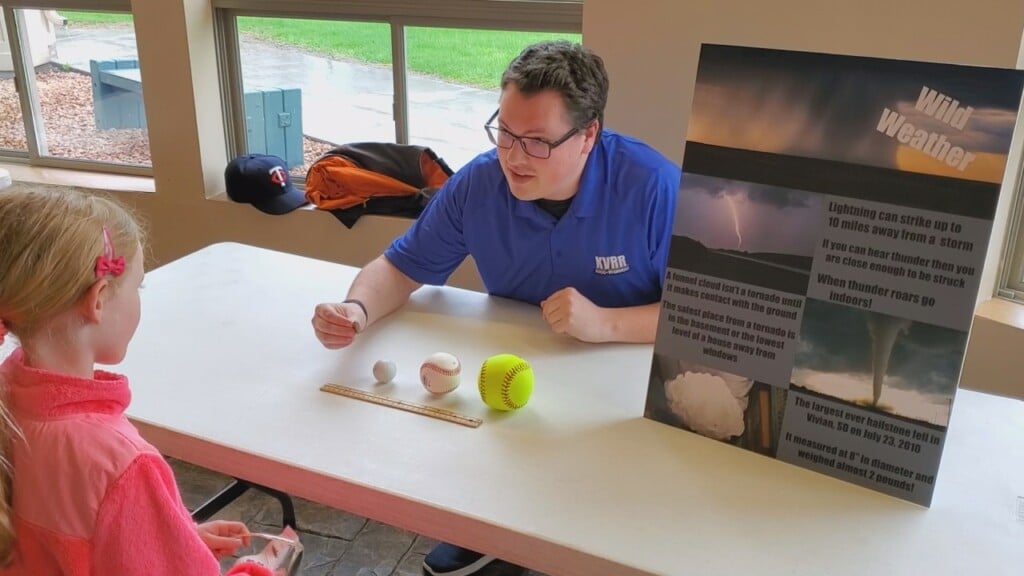 FARGO, N.D. (KVRR) — The rain didn't stop people from coming out to the Red River Zoo.
Sanford Children's, Safe Kids Fargo-Moorhead and AAA hosted it's annual Safety Safari.
The event aims to educate kids and their parents about the importance of safety.
Local police, fire and EMT's were there, along with a vehicle rollover simulator.
There was also a focus on the importance of wearing bike helmets and life jackets. People were on hand to give a free fitting.
KVRR's Chief Meteorologist Max Mueller had his own booth to talk weather safety.
From the looks of it, he's showing the different sizes hail can be.