Hot Weather Causing Numerous Roads to Buckle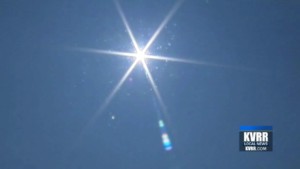 FARGO, N.D. (KVRR) — This heat has been hard on roads in the region including in Grand Forks where several roads have buckled.
University Avenue is closed from 42nd to 47th Streets North due to the road buckling on the I-29 overpass.
Washington Street South had both northbound lanes buckle on the 3200 block.
Traffic is able to pass in the turn lane.
Belmont Road had a small buckle at the 3800 block.
City crews have barricaded off the impacted areas.
Crews also working on buckled roads near Airport Road on Highway 10 in Detroit Lakes.
Lanes were closed Sunday afternoon and expected to reopen in 5 to 6 hours or when the work is finished.