Smoking Materials Cause $30,000 In Damage to Mobile Home in EGF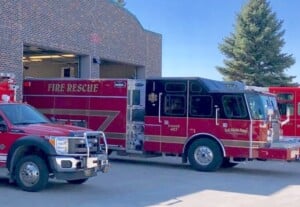 EAST GRAND FORKS, Minn. (KVRR) — A mobile home in East Grand Forks is a total loss after an early morning fire caused by improperly discarded smoking materials.
Crews were called out just after 2 a.m. to 109 Venus Drive Northeast.
They arrived to find the home engulfed in flames.
Everyone inside got out safely.
It took fire crews about an hour to get the flames out.
The estimated cause of the damage is around $30,000.
American Red Cross is helping the two people that lived there.