Donate to Fargo officers' families through "The Leadership Care Fund"
Fargo Police Department: "This support is never taken for granted."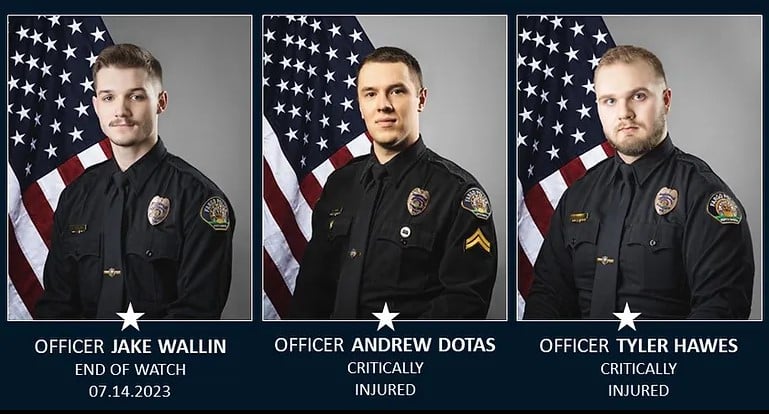 FARGO, N.D. (KVRR) — The Fargo Police Department Team says they are tremendously grateful for all of the support they have been receiving and want to let people know how they can give to the three officers' families.
You can give to the "The Leadership Care Fund."
All the money will go to the families of Officer Jake Wallin, Officer Andrew Dotas and Officer Tyler Hawes, not the City of Fargo or The Fargo Police Department.
Donations can be made at any Bell Bank location or online at LeadershipCareFund.com.
This site does not collect any fees, ensuring all funds will go directly to families.