Woman Thrown From Golf Cart in Mapleton July 15 Dies of Her Injuries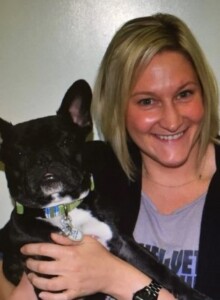 FARGO, N.D. (KVRR) — A Fargo woman thrown from a golf cart in Mapleton on July 15 has died of her injuries.
An obituary says 37-year-old Ashley Tangedal died last Wednesday of her injuries at Sanford.
A funeral is set for Saturday at Hanson-Runsvold Funeral Home.
Tangedal was taken by Sanford AirMed from Mapleton to Fargo after being thrown from the golf cart driven by 43-year-old Erin Brousseau.
Highway Patrol says she was making a turn from Sunset Drive onto Sunrise Drive when Tangedal was thrown onto the street.
Brousseau was arrested for criminal vehicular injury, a felony.
We are waiting to hear from the Cass County State's Attorney's Office if charges will be upgraded.
The crash is under investigation.