White Earth Opening 1st Recreational Marijuana Dispensary On Thursday
You can buy legal recreational marijuana starting Thursday about an hour and 15 minute drive from the F/M Metro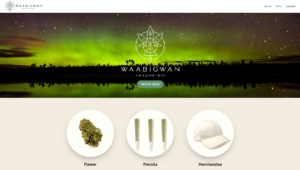 MAHNOMEN, Minn. (KVRR) – You can buy legal recreational marijuana starting Thursday about an hour and 15 minute drive from the F/M Metro.
The White Earth Nation is opening its first dispensary for recreational sales at 10 a.m.
The Waabigwan Mashkiki dispensary opened on Monday in Mahnomen for medical cannabis patients.
Their recreational hours will be Monday through Friday from 10 a.m. to 4 p.m.
This is the second recreational marijuana dispensary to open in Minnesota since it became legal August 1st.
The Red Lake Nation opened its dispensary for recreational sales on Tuesday.
Click here to learn more.