Fargo's Chick-fil-A Closes While Undergoing Major Drive-thru Remodel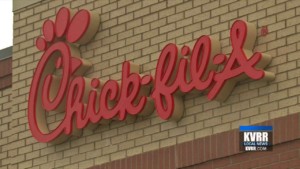 FARGO, N.D. (KVRR) — Hopefully fans of Chick-fil-A at West Acres got their fill of chicken before the restaurant closed Saturday night.
They are undergoing a big remodel with work expected to last up to a month.
Owner Kimberly Flamm posting on social media that she is very excited about the new drive-thru remodel.
She also responded to comments reassuring people that the restaurant will be keeping the kids' play space and also hinted at a possible second location in the future.
The reopening will be announced on Chick-fil-A's social media pages.