UPDATE: Body of Missing Central Minnesota Woman Found in Polk County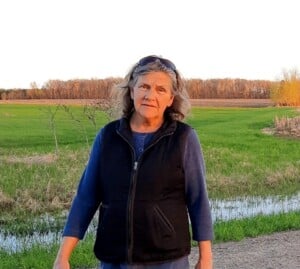 POLK COUNTY, Minn. (KVRR) — An Unmanned Aerial Systems team out of Grand Forks helps find the body of a missing woman in Polk County.
The sheriff's office reports the body of 60-year-old Beth Super was found in a corn field not far from where her car was found abandoned.
Her body was taken to UND for an autopsy.
Super's black Ford Focus was found in rural Nielsville on Sunday afternoon.
The woman was last seen leaving her home on Saturday morning in Flensburg in central Minnesota.
She was supposed to visit someone in Todd County but never arrived.
**ORIGINAL STORY BELOW**
POLK COUNTY, Minn. (KVRR) — The vehicle belonging to a missing Minnesota woman was found in Polk County Sunday.
Around 3:30 pm the Polk County Sheriff's Office was dispatched to an abandoned black Ford Focus in rural Nielsville.
It was discovered that the vehicle was believed to have been driven by Beth Super, age 60, who was recently reported missing in Morrison County, MN.
The Polk County Sheriff's Office is asking residents in the area to be on the lookout for Beth who was last seen leaving her residence on Saturday morning in the city of Flensburg around 10:45 am.
If you have any information, please contact the Polk County Sheriff's Office at 218-281-0431.