ND Game and Fish Gives Warning to Snowmobilers
They want to warn drivers to be aware of wildlife crossing their paths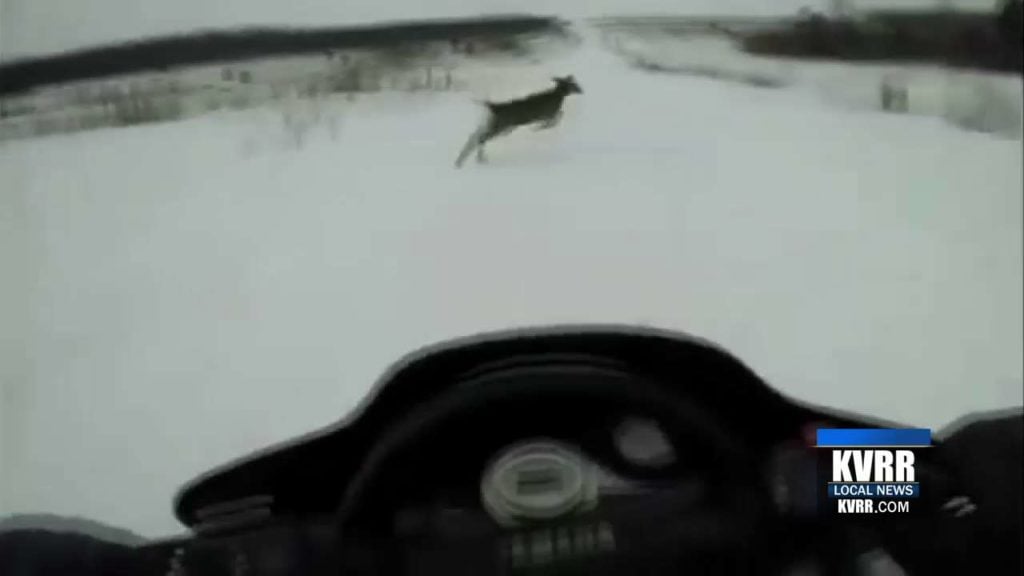 North Dakota Game and Fish is reminding snowmobile enthusiasts to stay clear of wildlife and its habitat.
They say the wildlife population has already suffered significantly this winter due to the cold and near-record snowfall.
Snowmobiles cannot be used to flush, chase or pursue wildlife.
Running snowmobiles near, through or around winter habitat such as thickets, cattails and wooded areas may inadvertently scare wintering wildlife, causing them additional stress or injury.
If you witness the harassment or chasing of wildlife, you're encouraged to call the Report All Poachers hotline.
You can find that national number by clicking here.