One Arrested After Standoff with Jamestown Police
Brandon Haugen was arrested on suspicion of domestic assault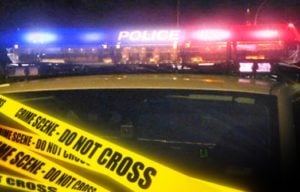 A nearly five hour standoff with police in Jamestown ended with a man in custody for domestic assault.
Police blocked off a section of 3rd Street Northwest around nine this morning while trying to communicate with Brandon Haugen during a welfare check.
After three hours and no response from Haugen, officers entered the house and found no one inside.
Haugen was later arrested on suspicion of domestic assault.