DAPL Protesters Continue to Trespass, Vandalize Backwater Bridge
The Morton County Sheriff's Office says they arrested 21 more people, bringing the total to 624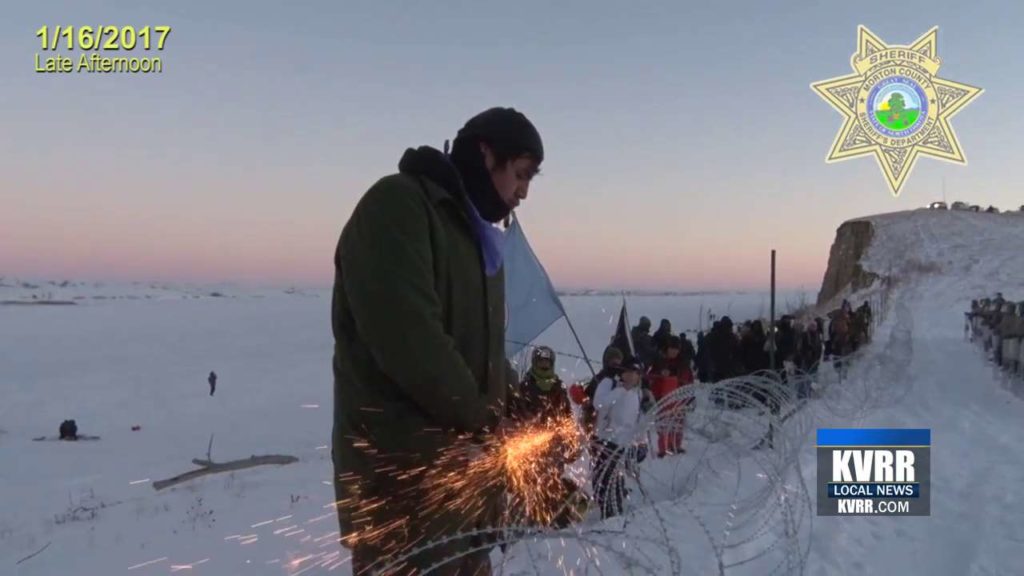 For a third consecutive night, pipeline protesters trespassed and tried to force authorities from the Backwater Bridge.
The Morton County Sheriff says around 150 people gathered on the bridge Wednesday night.
Three tire fires were started on the bridge along with two fires on each side of the bridge.
Protesters attempted to get behind the law enforcement line several times.
Officers then used bean bag rounds, pepper spray and smoke riot control canisters to get the crowd to disperse.
There were six injuries to officers and soldiers and at least one protester was hurt.
Twenty-one arrests were made bringing the total to 624 since the protest began in August.