Former Deputy U.S. Marshal Takes Plea Deal on Federal Child Porn Charges
Michael Rivera admitted to downloading pictures and videos of young girls from the internet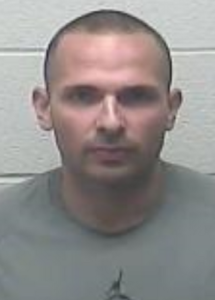 A former deputy U.S. marshal who is accused of peeping at women in dressing rooms plans to plead guilty to a federal child porn charge.
According to a plea agreement signed last week, Michael Rivera admitted to downloading pictures and videos of young girls from the internet.
The images were found on Rivera's computer as police were investigating state allegations that he had recorded 19 women in store dressing rooms around Bismarck.
A plea hearing on the federal count is set for Thursday.
Rivera faces trial on the state charges at the end of the month.