Mayo Clinic Completes First Successful Face Transplant
The patient lost most of his jaw, nose and flesh below his eyes after he shot himself in the face 10 years ago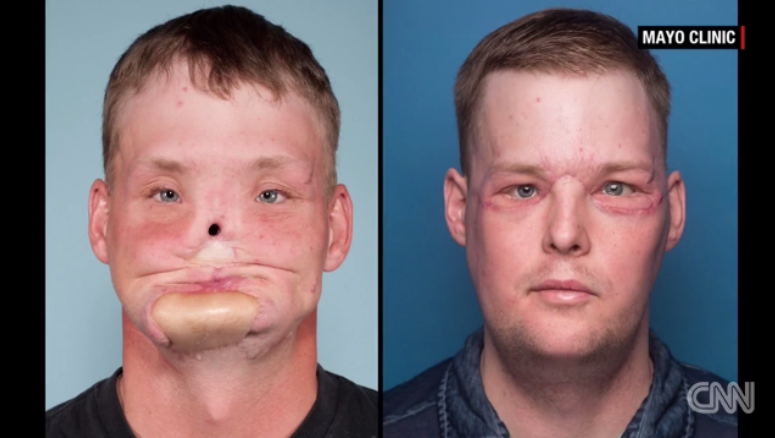 ROCHESTER, Minn. — It's a first for the Mayo Clinic and it's given a Wyoming man a new outlook on life.
It took a team of nine surgeons 57 hours to successfully complete the hospital's first face transplant.
The patient lost most of his jaw, nose and flesh below his eyes after he shot himself in the face 10 years ago.
The man survived and he says thanks to the people in his life, he has another reason to go on living.
"I was absolutely blown away by the results," said Andy Sandness, who is still recovering from his surgery. "I just feel like a new person, walking around outside, going to shopping malls, nobody asks any questions, nobody stares, I feel like another face in the crowd."
Sandness is still undergoing speech therapy and is recovering.
If you would like to see his remarkable story and hear more from Andy and his doctors, click here.