Judge Won't Dismiss Charges Against McKenzie County Sheriff
Schwartzenberger later paid for the charges but a criminal affidavit alleges they were made in violation of a county policy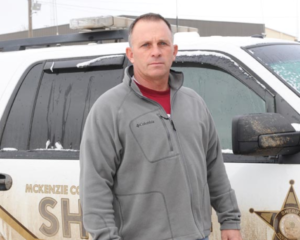 MCKENZIE COUNTY, N.D. — A judge has declined to dismiss criminal charges against the McKenzie County sheriff accused of misusing his office credit card.
The judge didn't offer a reason for the decision.
Sheriff Gary Schwartzenberger is accused of making excessive charges during the 2015 Western State's Sheriff's Association Annual Conference in Las Vegas.
Schwartzenberger later paid for the charges but a criminal affidavit alleges they were made in violation of a county policy.
He is scheduled for trial on May 16 and faces one year in prison and $2,000 in fines.