Sauk Rapids Man Taken to Hospital After Breaking Through Ice in Otter Tail County
He broke through the ice while fishing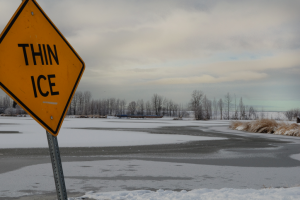 OTTER TAIL COUNTY, Minn. — Crews rushed to West Silent Lake in Otter Tail County in the noon hour on a report of a man in the water.
They found a 69-year-old man from Sauk Rapids clinging to the side of the ice.
He broke through the ice while fishing.
The man was taken to the hospital in Detroit lakes to be treated for hypothermia.
Just yesterday, two men in Becker County had to be rescued after breaking through the ice while fishing on Height of Land Lake.