State Fire Marshal Investigating Fire at Former Air Force Missile Alert Facility Near Dazey
A Barnes County deputy says someone pried off a lock to gain entry into the building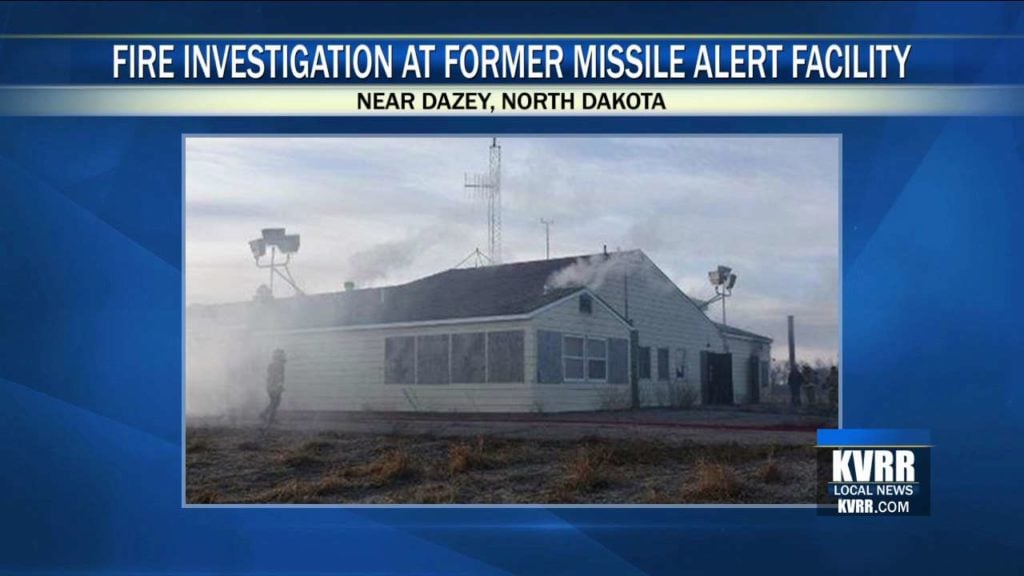 DAZEY, N.D. — Investigators are trying to determine who is responsible for a fire at a former U.S. Air Force missile alert facility near Dazey, North Dakota.
A Barnes County deputy says someone pried off a lock to gain entry into the building.
The State Fire Marshal is investigating three areas inside the structure where a flammable liquid was used to start the fire just before 7 a.m. Monday.
The structure remains intact but is severely damaged.
The owner has been using the building for storage since purchasing it from the U.S. Government.