Morrie Lanning to Receive the 2017 Bud Grant Distinguished Minnesotan Award
Lanning will receive the award during the annual Minnesota Football Honors Ceremony at U.S. Bank Stadium on May 7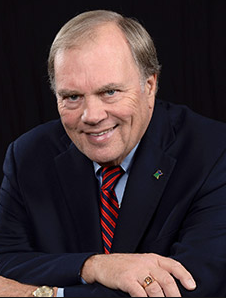 MOORHEAD, Minn. — Morrie Lanning is getting the 2017 Bud Grant Distinguished Minnesotan Award.
The award is given out each year by the Minnesota Vikings and the Minnesota Chapter of the National Football Foundation.
The former longtime mayor of Moorhead and former State Representative is being recognized for his legislative work in making the new Vikings stadium a reality.
Lanning will receive the award during the annual Minnesota Football Honors Ceremony at U.S. Bank Stadium on May 7.