Stenehjem Says Piepkorn Recall Efforts Can Move Forward
Petition efforts to recall Fargo City Commissioner Dave Piepkorn started earlier this year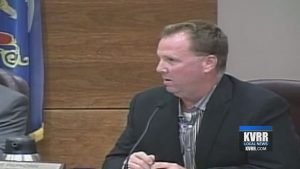 FARGO, N.D. — The North Dakota attorney general says recall efforts against Fargo City Commissioner Dave Piepkorn can move forward.
Piepkorn's position is up for re-election on June 12th of 2018.
Attorney General Wayne Stenehjem said as long as the recall petition is certified by June 12th, the election can take place.
Piepkorn is known for wanting to know how much taxpayer money is spent on refugee resettlement in Fargo and how immigration relates to crime.
The recall group started in response to these requests, saying Piepkorn is inciting a fear among refugees.