Minot Recycling Plant Still Smoldering After Massive Fire
Officials say the air quality in the area is now safe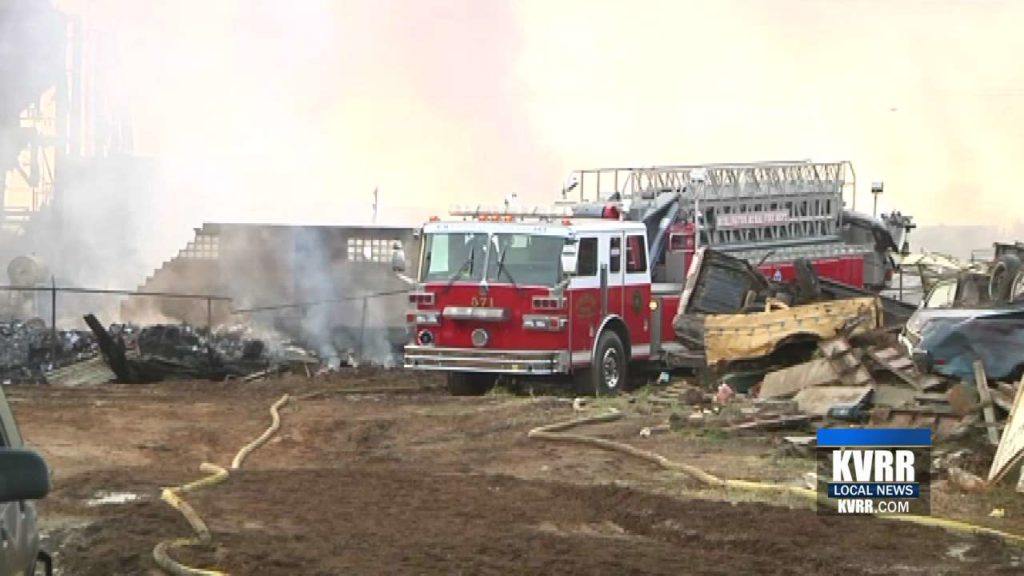 MINOT, ND — A massive fire at a Minot recycling plant is still smoldering with smaller fires still inside.
Fire crews were seen at Earth Recycling earlier this morning trying to keep the smolder under control.
Officials say the air quality in the area is now safe.
The massive fire started ripping through the recycling plant on Thursday.
Drivers were told to avoid the area and people living nearby were advised to move away from the smoke.