#nocakeforyou: Edina Teens Steal Cake…Didn't Know it was Fake
Store managers declined to press charges and police issued tickets for trespassing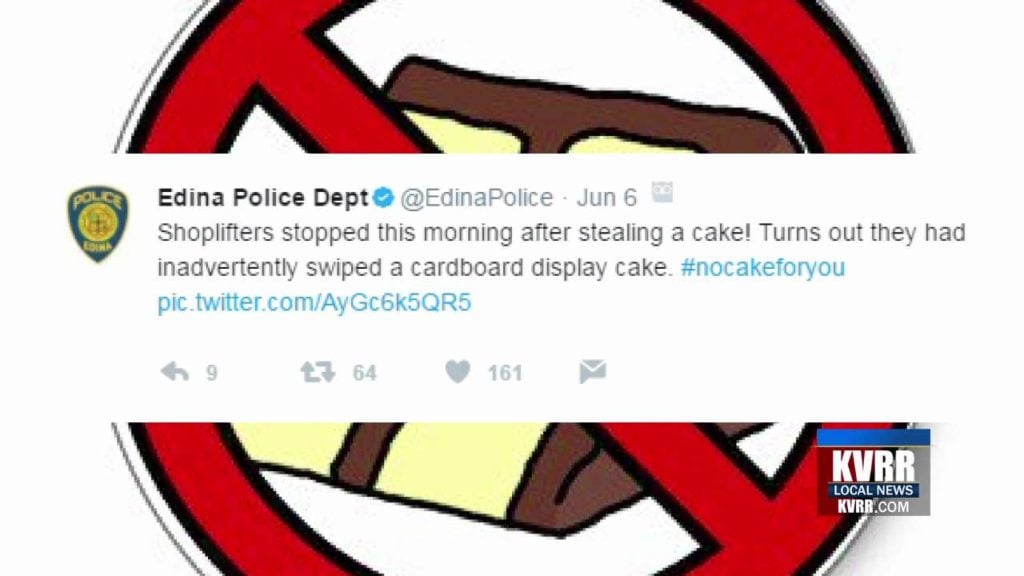 EDINA, Minn. — #no cake for you.
Three Minnesota teens hoping to swipe a sweet treat…got a bitter surprise.
Edina police say three teens stole what they thought was a real cake from a local grocery store, but didn't realize it was a cardboard display.
Police stopped their vehicle and the teens returned the display to the store.
Store managers declined to press charges and police issued tickets for trespassing.
Officers also made sure to Tweet about the crime…hence #nocakeforyou.