People Allowed Back into Homes After Five Electrical Fires at Minot Apartment Building
An evacuation order was issued July 12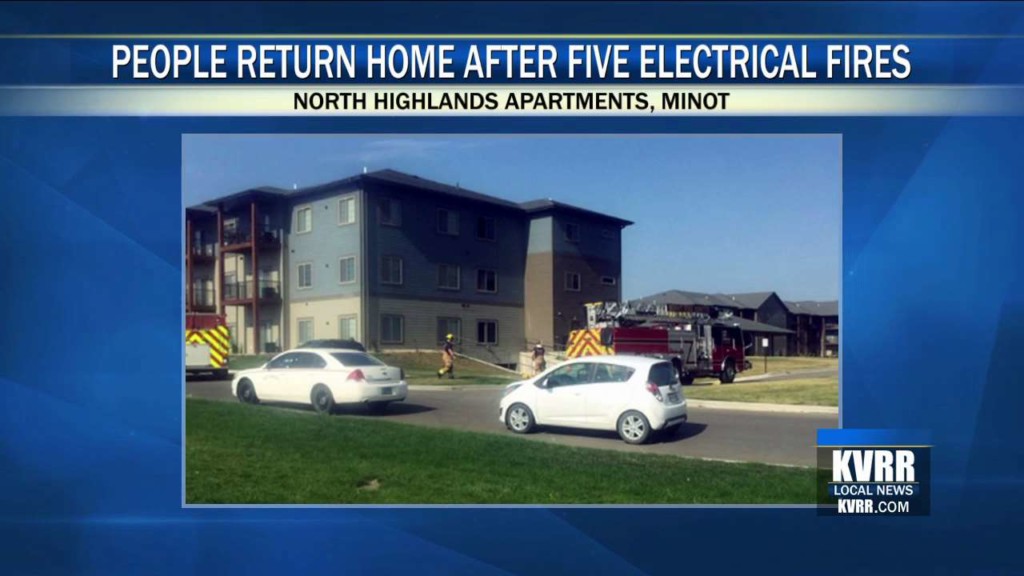 MINOT, ND — People forced from their apartments after five electrical fires in three days are allowed back home.
The first fire at North Highlands Apartments in Minot happened July 10.
Water entered a crack in the foundation and compromised the electrical system in the elevator equipment room.
That was followed by four fires in electric clothes dryers.
An evacuation order was issued July 12.
People were allowed back into their homes last Friday following repairs and a final inspection.